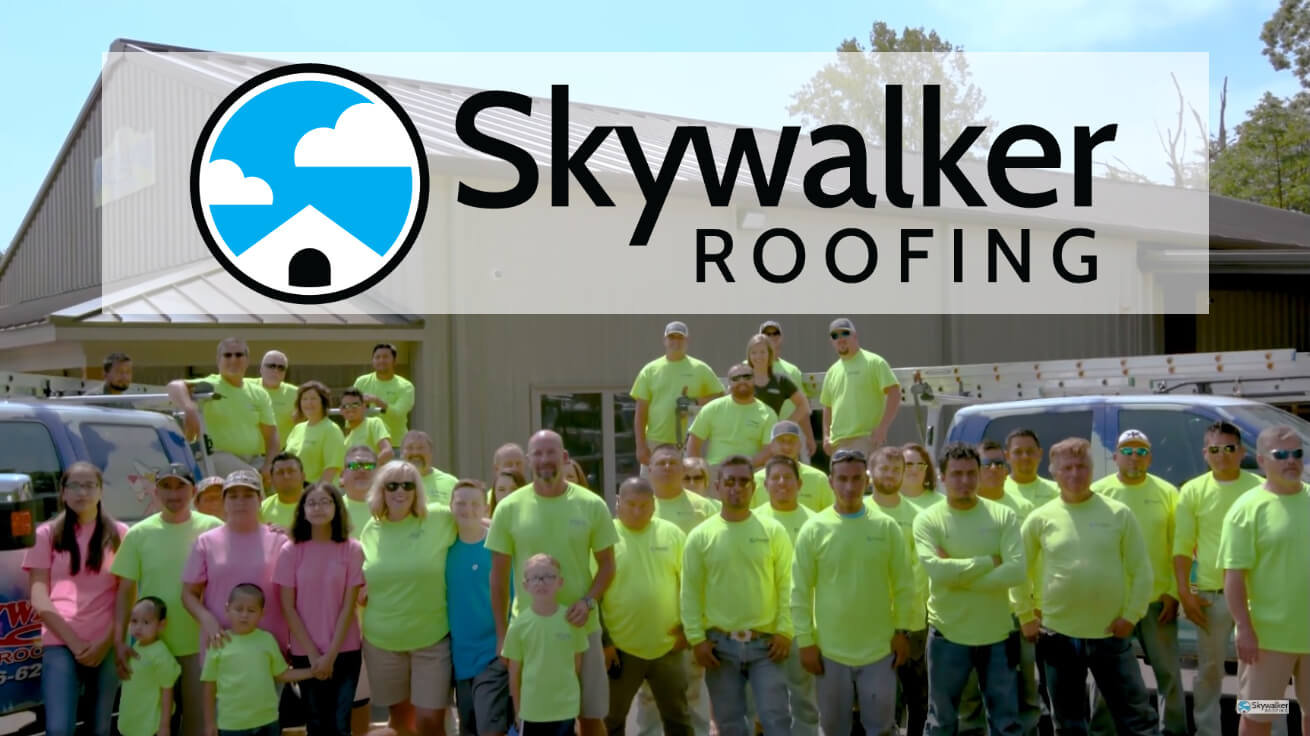 What Does Your Roofer (If You Have One) Do?
There is no shortage of roofing contractors out there, and you may have even worked with some in your local area. But how much do you really know about them?
You know they install and replace roofs, sure. But what materials do they use? What types of roofs do they install beyond traditional shingles? Do they also offer any higher-end architectural, dimensional, or composite shingles? And do they work with other materials like tile, slate, wood shakes, or metal? And what about flat or low-slope roofs? Do they do any specialty work with gutters, skylights, fascia, or soffit? And do they just provide residential roofing services, or are they also equipped to handle commercial roofs? Also, do they only replace roofs, or do they also provide roof repair services? Skywalker Roofing works with all these materials, and they provide roof installation and replacement services as well as roof repair services across the NC Piedmont Triad and Triangle regions, as well as in the Roanoke VA area.
What Else Do They Do?
Do the roofing contractors you're aware of provide any other services beyond just roofing? What about other home improvement services like siding replacement, windows replacement, insulation, or interior drywall? Did you know that Skywalker Roofing provides all these services with excellence across its entire footprint?
How Do They Do It?
Beyond asking questions of what the roofers in your area do, perhaps a more important question to ask is how they do it? What level of workmanship and customer service do they offer? Does someone actually answer the phone when you call? And do they actually take the time to listen to you and your needs? Will they come out and do a free home consultation? How long have they been in business? What credentials do they carry, and what awards have they earned? And what about customer reviews – what do their actual clients think of their work and level of service? What's their BBB rating?
Why Do They Do What They Do?
After you get answers to the what and the how, one of the most telling questions you can ask is why? Why are you in business? Are you just trying to sell me, or are you really interested in helping me? What is your business all about? What and who do you really care about, and what are your priorities? How do you invest in the local community? What other organizations do you support?
Skywalker Roofing: What We Do
Luke Wilson established Skywalker Roofing in the quaint little town of Stokesdale, NC in 2003. Since then, Skywalker Roofing has completed over 15,500 projects, and has expanded to include offices in Greensboro, NC, Raleigh, NC, and Roanoke, VA. Skywalker Roofing is proud to provide the following roofing and home improvement services to the NC Piedmont Triad, Triangle, and Charlotte metro areas, along with southwestern Virginia:
Residential roofing installation, replacement, & repair
Commercial roof installation, replacement, & repair
Specially trained & equipped to work with all major roofing materials, including standard asphalt shingles, architectural & dimensional shingles, composite shingles, metal, slate, tile, wood shakes, commercial flat roofing, and more!
We work with roofs of any pitch or design
Gutter installation
Fascia & soffit work
Skylight installation
Vinyl siding & siding replacement
Window replacement
Blown insulation
Interior drywall repair
Skywalker Roofing: How We Do What We Do Differently
Doing everything with excellence is a key value for us at Skywalker Roofing. We intentionally set the bar a little higher on everything we do, from the way we train our staff, to the quality of materials we use, to our pride of workmanship, strict safety protocols, industry-leading warranties, and level of personalized customer service. As Luke Wilson likes to say, "If there's anything you need to know about us, it's this: we treat every customer as if they are our ONLY customer."
We're proud to have earned multiple awards and recognition at both the local and national levels, including being consistently rated as A+ by the BBB. But as nice as those awards are, what matters to us even more, is what our own customers think of us. We're extremely honored by the positive reviews we continue to receive, and are incredibly humbled that 97% of our customers give Skywalker Roofing 5-out-of-5 stars!
Skywalker Roofing: What We're All About
At Skywalker Roofing, what we DO is provide better roofing, siding, windows, and other home improvement services for each and every one of our residential and commercial customers. But at the end of the day, what we're really all About is helping people. We are active members of our community, and we love investing with local schools and other organizations. We also believe in giving back, not just at the local level, but at the international level as well. We'd like to take just a moment to highlight two of the special projects we support:
No Roof Left Behind – No Roof Left Behind (NRLB) is a nationwide program that gives folks in the community a way to help their good neighbors that have fallen on hard times. NRLB supplies Skywalker Roofing with a platform for providing a new roof at no cost to a local homeowner in need each year. Residents can nominate a deserving member of the local community to receive a free roof, and then they can cast their votes for a favorite finalist. In addition to providing a free roof to the winner, Skywalker Roofing has also gone the extra mile of providing free roof repairs to each of the other local finalists.
Amor Ministries – Since 1980, Amor has been serving some of the poorest people in Mexico, South Africa, and other locations around the world. Amor's main purpose is to meet tangible needs that help keep families together. They do this by providing homes, jobs, food, clothing, backpacks filled with school supplies, Christmas presents, winter relief items, and water filters. To date, Skywalker Roofing is proud to have sponsored 8 homes for deserving families, with more in the works!
Want to Learn More About Skywalker Roofing Company?
Ready to learn more about Skywalker Roofing and see what else makes us different? Head on over to our About Us page!  While you're there, you can click on dropdowns to explore our What To Expect, Why Choose Us, Reviews, Awards, Roofing Tips, Blog, Video Gallery, and FAQ sections.
If you're looking for a local roofing contractor you can trust, make sure to ask these 8 questions before you make your final choice. And if you want to find a roofing partner who can check off every box on your question list, look no further than Skywalker Roofing. Check us out on the web, or just give us a call today at +1 (336) 627-5596 and experience the Skywalker Roofing difference for yourself!
At Skywalker Roofing, providing better roofing and home improvement services is what we do; helping people is what we're about!