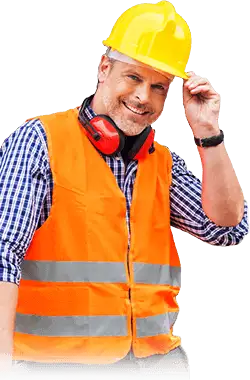 Fascia and Soffit Installation
We often don't realize the value of "the little things" when it comes to roofing – until there's a problem. Fascia and soffit play an essential part in protecting your house from weather damage and moisture. Fascia and soffit installation might appear simple, but the truth is that they require accurate precision when securing the edge of your roof. You need an expert fascia and soffit installer – someone like Skywalker Roofing Company.



Get Started Now
Book Your Appointment & Get a FREE Estimate
Awards & Achievements
See Why Skywalker Roofing Company Is Different














The Significance of Fascia and Soffit
Fascia
Fascia is the visible, vertical finishing edge at the bottom of your roof overhang. It plays the important role of being the last line of support for the lower edge of your roof, and it is also the surface on which your gutters are installed. Your fascia needs to be sturdy enough to hold up your gutters during a torrential downpour.  Fascia is also important because it's visible to everyone, and can help maximize your home's curb appeal.
Soffit
Soffit is the exposed surface underneath your roof's overhang. The name soffit itself means "to fix underneath" in Latin. Its primary function is to cover the bottom of the overhang and provide ventilation. Moisture in the attic can cause timber decay and rot in the sheathing and rafters. Modern soffit comes in a simple design with small holes on its surface to assist air circulation. This feature allows soffit to protect your home from moisture and heat as air cycles through and draws heat and moisture from the house.
Fascia and soffit can be exposed to moisture due to unkempt gutters or sustained wet weather conditions. These small but meaningful elements of your roof need attention and care. Skywalker Roofing Company's certified installers can protect your home from condensation and water leakage. Trusting a team of uncertified and novice fascia and soffit installers can degrade the value of your asset.
Why Choose Skywalker Roofing for this Job?
We have earned the trust of our customers through consistent performance, quality services, and impeccable results. We are a team of experienced professionals. Skywalker Roofing is your go-to choice for fascia and soffit installation, windows replacement, gutter repair, siding repair, and drywall repair.
We never sacrifice quality for quantity. Skywalker Roofing is an award-winning contractor, and we carry an A+ BBB Rating. We offer roof leak and repair services with lifetime warranties and 50-year non-prorated warranties on labor and materials through the manufacturer. Having served thousands of satisfied customers, we welcome the opportunity to show you why Skywalker Roofing is the trusted name for roof repair and other services.
Here are a few of our achievements, which speak to our level of expertise and customer service when it comes to your roofing and related needs:
Home Advisor's Top Rated
Triad's Reader's Choice Winner
Shingle Master Certified
Top of the House Certified Contractors
Best of the Best National Award Winner
Home Advisor's Elite Service Award
Need A Free Estimate?
Just share your requirements and our experts will provide the best service.