PROVIDING BETTER ROOFS IS WHAT WE DO - HELPING PEOPLE IS WHAT WE'RE ABOUT
See Why Skywalker Roofing is Different
Roofing Contractors In Greensboro, Raleigh, Winston-Salem & Stokesdale, NC
If There's anything you need to know about us, it's this: we treat every customer as though they are our ONLY customer.
-Luke Wilson
Luke Wilson established Skywalker Roofing Company in 2003. Since then Skywalker Roofing has been delivering quality workmanship on a range of roofing jobs, from new roof construction, re-roofing to roof replacement, we have ensured that each customer receives personalized attention.
We started with a single office in the little quaint town of Stokesdale in North Carolina. We've grown through excellent work ethics and superior craftsmanship. With offices in Greensboro, Raleigh, and now Roanoke Virginia, Skywalker Roofing Company covers the entire Triad area of North Carolina as well as the surrounding Roanoke Virginia area. Skywalker roofing is now become a trusted Roofing contractors in Roanoke VA and will continue the growth to provide families with exceptional quality Roofing services. This is evidenced by our continued growth as an organization. Our growing loyal client base doesn't stop us from continuing to provide everyone with quality workmanship. Every roofing project is different, we do not apply one-shoe-fits-all solutions to your unique situation. Our contractors have the skills and experience to handle the requirements of any job.
We couldn't do what we do without the people that we have, unbelievable staff, you know from our managers and the office staff all the way down to my supervisors and my installers, no doubt in my mind they're the best in this world. They're passionate about what they do, and somehow they all carry the values that I have. I guess just being able to honestly say we work for a company that truly cares about the people and when I say the people, I don't mean only the employees, I mean the customers that we provide a service for. And Luke & Emily have held us to a standard that it makes us be the absolute best we can be on the job site, but what we've found is that standard is also upheld in the workplace. It filters over into your daily life so it makes you a better person at work, but it also makes you a better person at the end of the day. Our customers are happy and we're on the same page with that, and they know that I'm gonna do everything possible – you know I listen to phone calls when people call in to schedule an appointment, I mean if you care about people then you know everything is gonna change if you truly want to serve people; then you know you'll be excellent at whatever you do.
~Luke Wilson
Skywalker Roofing Core Values
At Skywalker Roofing, we're about more than just providing the best roofing and home improvement services. We're about helping people, personally connecting with our customers, and benefiting the communities in which we serve.
Integrity
Simply put, we believe that integrity still matters – in business, and in life. At Skywalker, we want to earn your trust by providing clear, 2-way communication (not just talking, but also taking the time to listen to you), doing what we say we will do, and standing behind every promise we make and every service we provide.
Endless Pursuit of Excellence
A truly excellent company is made up of people who truly value excellence themselves. Our hiring process hinges on choosing team members who share our Skywalker values, and we also equip our team with opportunities for both personal and professional development. You'll find no more dedicated team than Skywalker, and no other contractor provides a better level of workmanship, follow-through, or customer service, either.
Servant Hearts
At Skywalker, we believe in a heart, mind, and attitude of service, and we seek to model this in everything we do. Doing everything with excellence is important to us, but doing things for the right reasons is even more important. Beyond the services we provide to our customers, we're always looking for ways we can contribute by serving our greater community, as well. Do not conform to the patterns of this world… (Romans 12:2)
No Roof Left Behind Program
At Skywalker Roofing, our goal is to really take care of each and every one of our customers, and to help make local homes and businesses safer places in which to live and work. And, Skywalker Roofing also believes in doing its part to make the world a better place. Our No Roof Left Behind program has helped many deserving local families to get the roof they needed, but just weren't able to afford.
Each year we invite local residents to nominate someone they feel is a deserving family to receive a FREE roof. Winners are chosen based on the condition of their current roof, their demonstrated level of need, and their personal story. No Roof Left Behind has truly become one of our favorite things we do at Skywalker Roofing!
Other contractors around the country also participate in No Roof Left Behind, but in many cases it's more about creating positive publicity than anything else. Skywalker Roofing owner Luke Wilson sees No Roof Left Behind differently, though. He shares that for Skywalker Roofing, No Roof Left Behind isn't just a PR move; it's really an extension of who Skywalker Roofing is. Luke says that every time he participates in helping a deserving family get a needed roof, it energizes him and reminds him of why Skywalker Roofing exists – to help people!
We're excited for you to meet our most recent recipient family, the Millers!
What Our Customers Say
Skywalker Roofing Reviews
Skywalker roofing was very professional from the first time I talked with them until completion of the job. I was given an estimate within one hour of the time the estimator arrived, and it did not change. The work was done accurately and professionally. I am very satisfied with their work.

Skywalker Roofing staff did an excellent job for our flat roof replacement.  We have reached out to multiple roofers, but Skywalker roofing was the only one that seemed reasonable. The team was easy to work with and patiently answered all our queries about the company, the material they used, the time they fix. Highly recommended whenever you're looking for the best roofing services.

The whole process from the initial phone call, into the office, and to the financing process was flawless, seamless, and effortless. Everyone there knew what they were doing and walked us through step by step, so we knew what to expect during each step. They really made the whole process so easy.

Skywalker Roofing company is awesome! When most of the roofers in Greensboro were busy, Skywalker Roofing team answered and handled all my requirements, and next day Wyatt Brown came to my house and took an in-depth inspection of my damaged roof. The same day they fixed my roof corner and the hole near a gutter. I am very thankful to Skywalker team.

Skywalker Roofing is one of the rare companies that communicate as much as a customer would like. I was updated daily from my initial request for an estimate all the way through the day after my project was complete. I am extremely happy with our new roof, and the crew that came out was fantastic. I would recommend Skywalker Roofing to anyone who is looking for roofers in Greensboro area.
When it comes to your roof, choose only the trusted name - Skywalker Roofing Company.
Our Services
Skywalker Roofing Company Partners With Amor.org
Building Homes - Creating Jobs
Families gripped by deep poverty are faced with a gut-wrenching question: How can I provide for my family? By mobilizing a community of generous donors giving $15/month, Amor 365 makes it possible for these families to confidently answer "Yes" with a renewed sense of hope.
Skywalker Roofing is proud to have sponsored 8 homes for deserving families in Juarez, Mexico so far, with more to come! Click the link below to learn more about Amor Ministries and the help and hope they provide to those in need.
The Skywalker Roofing Difference
If there's anything you need to know about us, it's this: we treat every customer as though they are our ONLY customer.
Since Luke Wilson established Skywalker Roofing, we have ensured that each customer receives personalized attention. This is evidenced by our continued growth as an organization.
Our growing loyal client base doesn't stop us from continuing to provide everyone with quality workmanship, either.
Every roofing project is different; we do not apply one-shoe-fits-all solutions to your concerns. Our experienced contractors have the skills and experience to transform every property according to any requirement.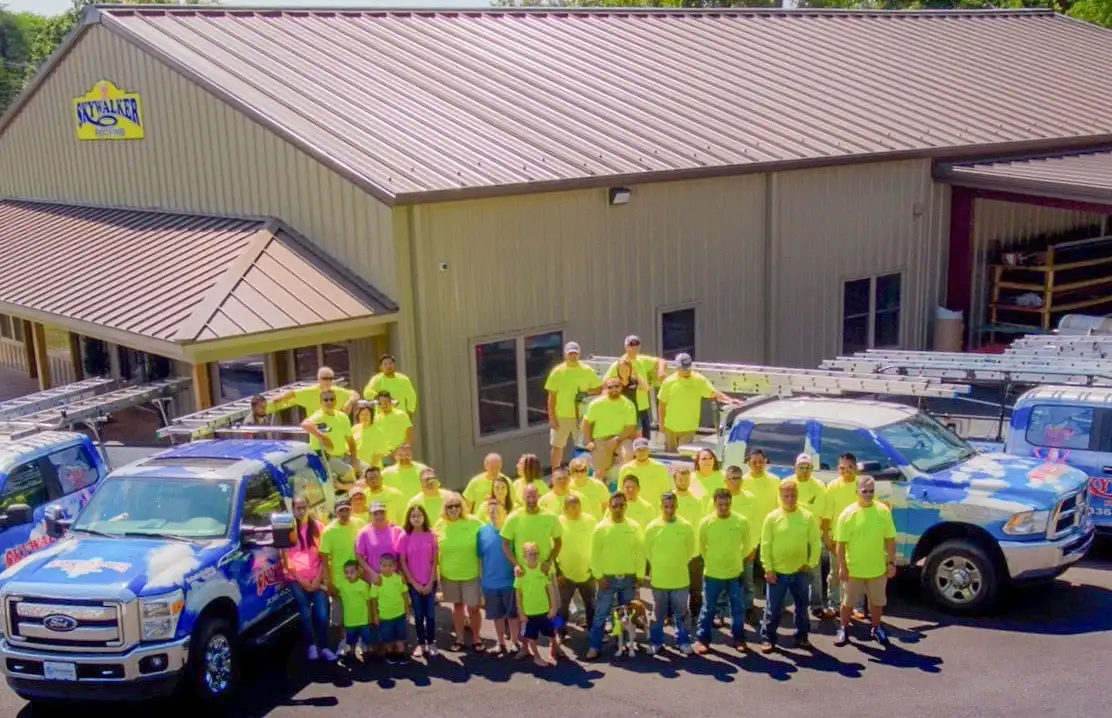 Skywalker Roofing Team & Positions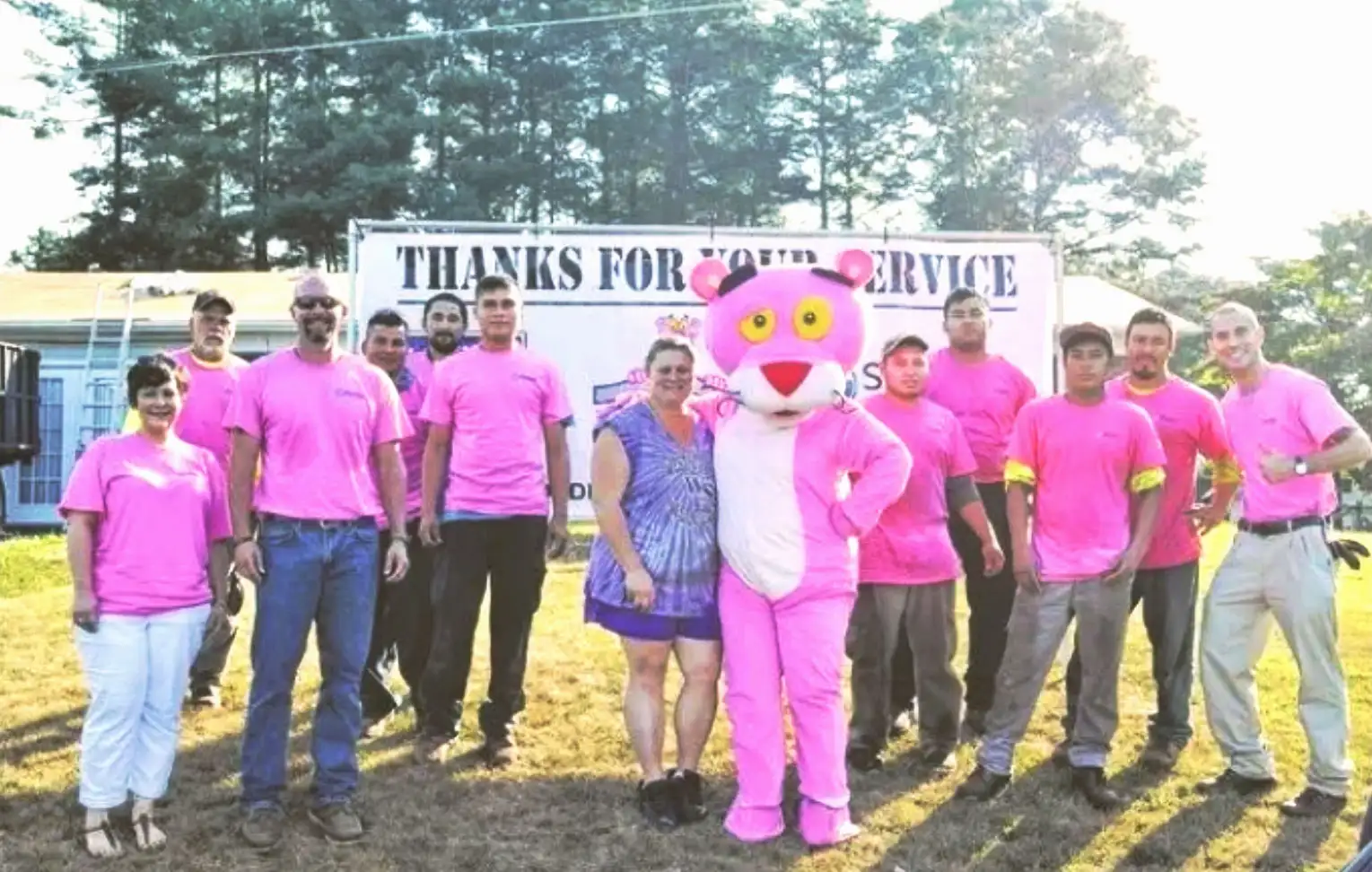 To be a part of the Skywalker Roofing team, the first thing we do during our hiring process is to determine that the individual has the same values we possess.
We seek individuals with a servant heart, who truly desire to serve others.
Our system we have in place allows these individuals to shine. Being a faithful servant and having a positive influence on others requires intentionality. It is how we persevere through the challenge that reveals and develops our character.
The consistent effort of working with other like-minded individuals towards a common purpose helps us not only to succeed, but to demonstrate significance in the lives of those we value.
Skywalker Roofing, Your Trusted Roofing Company in NC and VA
Whenever you need residential or commercial roofing services, Skywalker Roofing delivers personalized attention and quality workmanship for every job. Our roofing company provides a comprehensive range of services, dedicated to improving your property through quality roofing.
With an elite status of Platinum Preferred Contractor through Owens Corning, Skywalker Roofing is the contractor to call.

100+ Years of Combined Experience

Excellent Customer Service
Personalized Attention
Skywalker Roofing is one of the larger roofing contractors in the Piedmont Triad, and customers continue to receive personalized attention and quality workmanship. Quality is never sacrificed for quantity. Skywalker Roofing has earned the elite status of Platinum Preferred Contractor through Owens Corning and Quality Master in Certainteed. Experience the Skywalker Roofing difference for yourself!
Warranties
We offer lifetime workmanship warranties and true 50 year non-prorated warranties on labor and materials through the manufacturer. Having served thousands of satisfied customers, we hope for the opportunity to show customers why others say Skywalker Roofing is the best roofing contractor for the job.