The Current State of the Roofing Industry
This past year has certainly presented some unique challenges for everyone, both near and far. The COVID-19 pandemic pretty much took all of us by surprise in 2020, and even though we're on the road to recovery in 2021, we've still got a long way to go in many ways. And it's not just our personal health or our ability to interact socially which has been affected – the way we do business has been impacted as well, and we're still dealing with repercussions that continue to influence the global economy as a whole.
Unfortunately, the roofing industry hasn't been spared from these pains either, so we want to give you some more insight about what's going on that's currently affecting local roofing providers. And after that, we'll also share some good news – Skywalker Roofing is well-poised to handle these challenges and still be able to provide you with your ideal roofing solution!
Shingle Roofing Material Issues
Pandemic-related shutdowns in 2020 resulted in severe inventory shortages for shingle manufacturers and other roofing materials suppliers. And once you couple that with the record-breaking storm season we saw last year, we're still dealing with U.S. roofing market conditions that are basically unprecedented. Roofing shingle manufacturing capacities are still not up to 100% in some areas, and shingle production shortfalls are expected to continue through much of 2021. In fact, one of the larger building product distributors recently sent a message to roofing contractors letting them know to expect production shortfalls through at least the 3rd or 4th quarter of 2021. And this decrease in supply levels has unfortunately been paired with some steady material price increases, to boot. Prices have already risen, and this pattern is likely to continue. Experts don't expect prices to fall back to pre-COVID levels anytime soon, if at all.
Metal Roofing Material Issues
Metal supplies have been negatively impacted by the pandemic and other factors related to the worldwide steel market, too. Many major metal roofing suppliers are now limited to around 60% of their historical purchasing allocations. And some suppliers aren't currently able to order any new steel at all! Existing inventories are being sold quickly, and suppliers are only able to purchase a fraction of what it would take to fully meet customer demand. In other words, steel will remain harder and harder to come by over the next several months. On top of that, steel prices are expected to continue rising through the summer and fall months. Many believe there will be monthly price increases through at least November, in fact.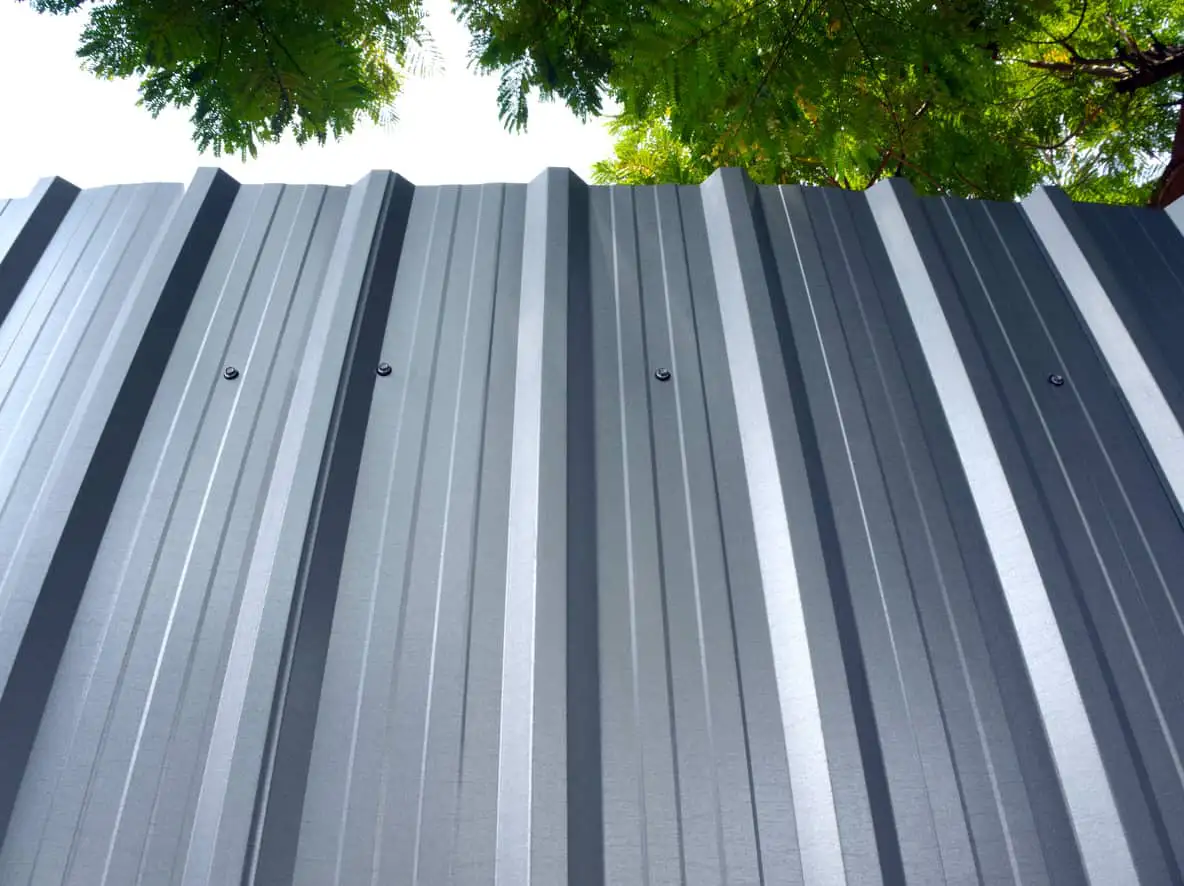 Other Roofing Material Issues
The issues we're seeing aren't limited to just asphalt shingles and metal roofing, either. Similar impacts are being seen with nearly every type of commercially available roofing material. Supplies of slate, tile, wood shakes, vinyl-based materials, copper, aluminum, rubber-based materials, and others have also declined while prices have gone up.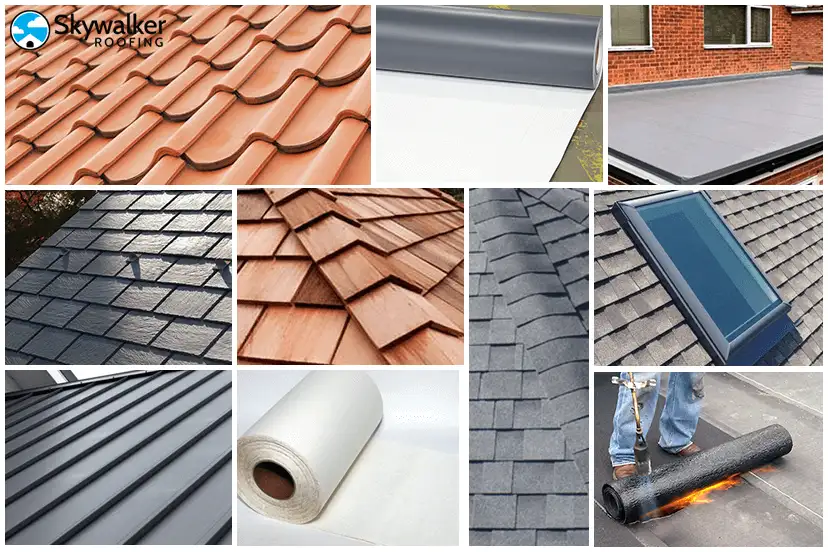 Homeowner Impacts: Price Increases, Limited Product Availability, and Longer Lead Times
With roofing materials in their low current state of supply, and with material costs continuing to trend upwards, come some obviously negative impacts for homeowners in need of roofing services. If you believe it may be time to replace your roof, the best piece of advice we can give you is to go ahead and contact your local roofer now. The sooner you decide to act, the better your chances of finding materials in stock. In addition, if you'll go ahead and book your roofing project now, you'll be able to avoid the additional price increases that are certainly coming in the days and months ahead.
And on top of price increases, two other key issues that homeowners are having to deal with are limited product & color options, and longer lead times. For example, many manufacturers have narrowed their focus towards only generating products in the most common, most popular colors. The result is that less popular or special-order colors are going to be much harder to come by for the foreseeable future.
Shortages of materials are also negatively impacting roof installation timelines. You may have to wait a good bit longer than usual when it comes to getting your chosen roofing materials in stock. In some cases, we've seen delays of up to two months, for the plain fact that it can take manufacturers that long to be able to fulfill certain orders.
And Now, For The Good News – Skywalker Roofing Still Has Your Roofing Needs Covered in NC & VA!
Admittedly, this state of the roofing industry report sounds like bad news for those who may be in need of a new roof installation or roof replacement for their residential or commercial building. But the good news is that if you're located within the combined NC and VA service areas of Skywalker Roofing, you don't need to worry, and you don't need to fret. We're fully-staffed and well-equipped to serve your roofing needs, no matter what they may be.
Thanks to our preferred partnerships with some of the best roofing material providers in America, Skywalker Roofing still has the necessary resources in place to be able to provide you with your ideal roof solution, in as timely a manner as possible. We're always working to try and stay ahead of the curve, so we can be as ready as possible for any unexpected delays or contingencies. While we don't have much control over material shortages or price increases handed down to us from the manufacturers, one thing we can guarantee is that you can still count on us to deliver the absolute best installation services and an unparalleled level of personalized customer service.
If you're looking for the highest-rated, most-trusted local roofing company serving both NC and VA, you've found it in Skywalker Roofing! We only partner with the best roofing material providers (for example, we're a Platinum Preferred Contractor for Owens Corning), and we're also custom standing seam metal roofing experts. Need some custom-fit gutters fabricated and installed right on site? We can do that, too!
Skywalker Roofing is proud to serve the NC Piedmont Triad, Piedmont Triangle, Lake Norman area, and greater Roanoke & Southwestern VA region. In a word, nobody takes better care of you than Skywalker! But don't just take our word for it – take a look at what over 800 of our satisfied customers have to say about us on Guild Quality. And once you've had a chance to check out some of our glowing reviews, go ahead and give us a call at ☎ +1 (336) 627-5596. We'd be honored to have the opportunity to show you the Skywalker Roofing difference!
And to our many customers, business partners, and everyone else who's part of the Skywalker family, we just want to say THANK YOU for your patience, understanding and continued support during what can only be described as trying times. We'll continue doing our very best to serve you well, and to keep earning your trust every single day!