If you're a resident of Rockingham County, NC, the chances are good that you've heard of Skywalker Roofing. We've been in business since 2003, our company headquarters is located in Stokesdale, and we serve all of the Piedmont Triad, Piedmont Triangle, Lake Norman, and a large portion of southern Virginia, too. But did you know that our very first office was in Eden?
It's true, and we're still proud to maintain an office location in Eden to this day! Why? Because Eden is still our hometown, and Skywalker is still committed to providing for all of your local roof installation and roof replacement needs. We do lots more than just shingles, too. Read on to learn more about some of the many roof solutions we provide.
Skywalker's Roof Installation & Roof Replacement Services for Eden
Skywalker is proud to provide THE BEST workmanship, customer service, & support you'll find anywhere in NC or VA, and we only partner with top-quality American roofing manufacturers like Owens Corning. In fact, Owens Corning has named Skywalker as one of its Platinum Preferred roofing contractors, a designation they reserve for only the best of the best. Here's a sampling of the residential and commercial services we offer in Eden and surrounding areas:
• Asphalt Shingle Roofs
Shingles are still the most popular roofing materials in America, and we're happy to provide the best shingle products (including architectural shingles), as well as the best shingle installation services.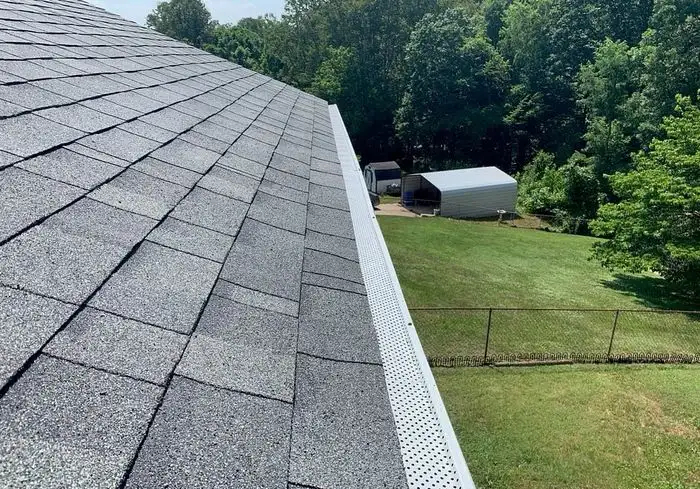 • Metal Roofing
Metal roofing continues to grow in popularity across both NC & VA, thanks to its longevity, beauty, and ease of maintenance. Skywalker can fabricate and install a perfect standing seam metal roof made for you right on site, and we work with popular metals, including galvalume steel, copper, and aluminum.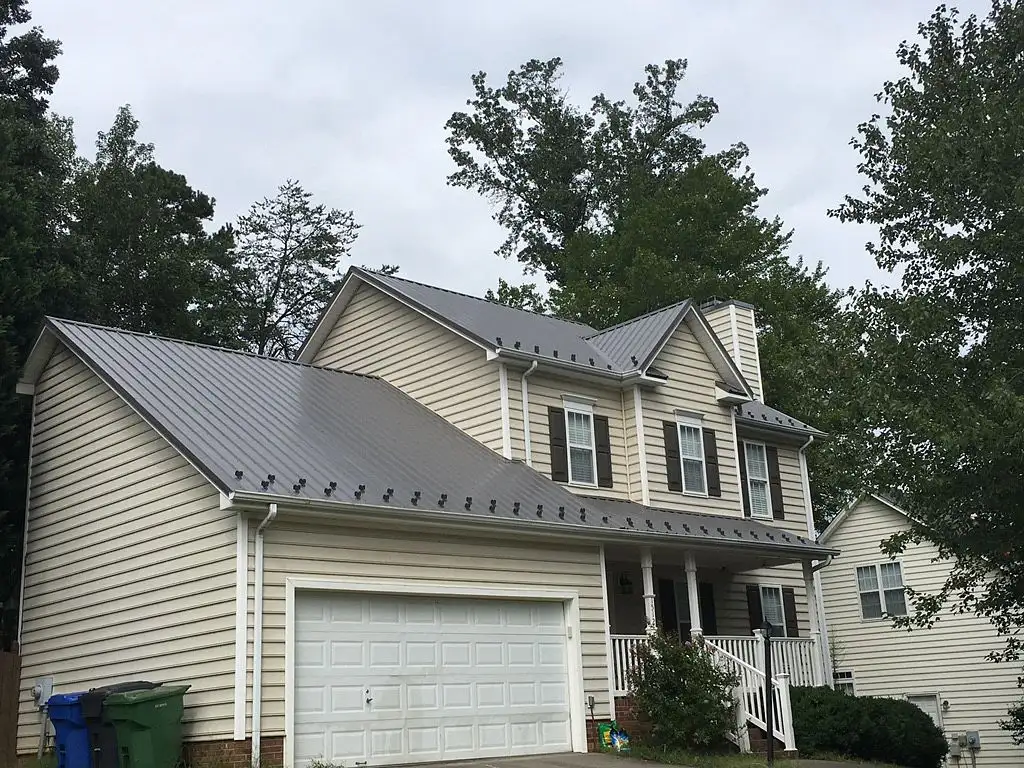 • Flat and Low Slope Roofing
Skywalker has all the tools, knowledge, and experience to install flat or low-slope roofs for residential, commercial, and industrial facilities. Some of the flat roofing materials we work with include thermoplastic polyolefin (TPO), ethylene propylene diene terpolymer (EPDM), and polyvinylchloride (PVC).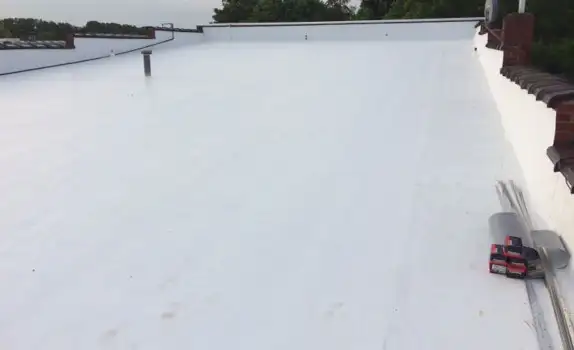 • Tile Roofing
Tile is another popular roofing material for its resiliency, wind protection, and relative ease of maintenance. We work with individual Spanish clay tiles, as well as larger concrete tile sheets.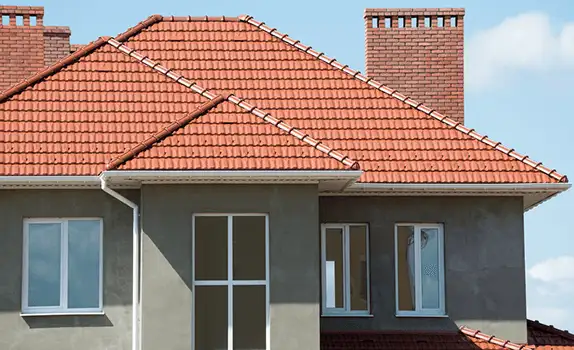 • Slate Roofs
While there are many roofing contractors who can nail a shingle, there aren't many local roofing providers who are true slate experts. Skywalker's crews are expertly trained in working with slate, so we can take care of your slate roofing needs in Eden!
• Wood Shakes
Wood shakes (or wood shingles) are another popular roofing option which also happens to be eco-friendly. Wood is a natural insulator too, so it helps to keep your home cooler in the summer and warmer in the winter. Plus, cedar shakes are naturally decay-resistant and pest-resistant, which is a really nice feature for homes located in this humid, Southeastern climate.
• Composite Roofing
If you like the look of wood or slate, but would prefer a synthetic alternative that outperforms both in many respects, then you're sure to like DaVinci Roofscapes? They manufacture some great-looking shakes and tiles made from virgin resins which are fortified with advanced UV stabilizers. Modern composite roofing like this is lightweight, sturdy, cool, moisture-resistant, and ENERGY STAR certified. Oh, these products carry a 50-year manufacturer's warranty, too. Skywalker is a proud provider and installer of DaVinci synthetic roofing.
• Gutters and Gutter Guard Installation
We don't just take care of the top of your roof; we can custom manufacture gutters for your roof right on site and get them installed for you, too. We also have a selection of preferred gutter guard products we can install over your gutters, as well.
• Home Improvement Services
At Skywalker, roofing is our specialty – but it isn't our only We offer a number of valuable home improvement services, including fascia & soffit work, skylight installation, windows replacement, siding replacement, blown insulation services, drywall repair, and porch & deck additions.
Why Choose Skywalker Roofing in Eden & Rockingham County?
If you're looking for a roofing company or roofing contractor in Eden, look no further than Skywalker Roofing! From Eden to Stoneville to Mayodan to Madison to Stokesdale to Wentworth to Reidsville, Skywalker has you covered in Rockingham County. We've completed over 16,000 projects to date, and we're proud to say that we maintain both a 98% customer approval rating on Guild Quality, and we're an accredited BBB business with an A+ rating!
Don't get left out in the elements when the storms of life roll into Eden – let Skywalker take care of your needs and provide you with some real peace of mind! You can connect with us on Facebook, Twitter, Instagram, and YouTube. And whenever you're ready to schedule your FREE consultation, just give us a call at +1 (336) 627-5596. We'd certainly appreciate the opportunity to show you the Skywalker difference in Eden and Rockingham County!