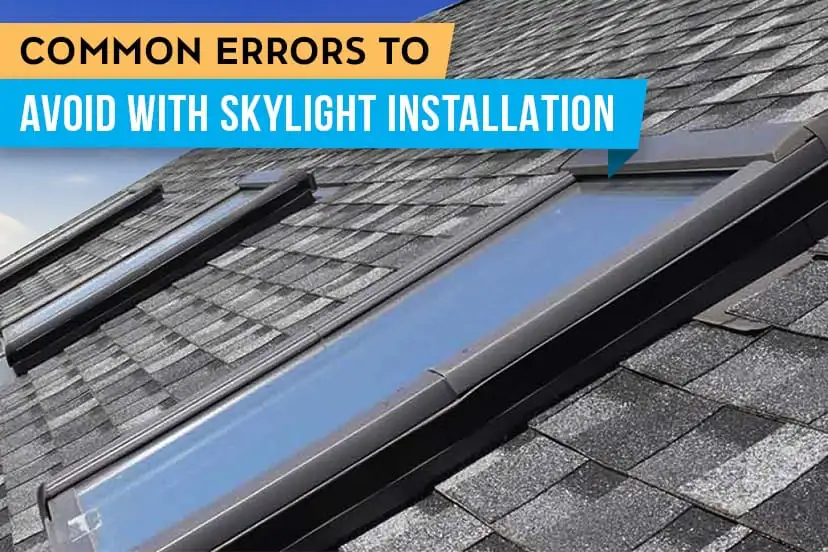 Interested in finding a way to brighten up your home or business naturally, without the need of having to install any additional lighting? The answer could literally be right above your head – a skylight installation!
Some Errors to Avoid with Skylight Installation
Skylights have been popular for generations, and they continue to be a practical and attractive option for homes and businesses alike. They essentially provide free daytime light, helping to cut down on your utility bills. In fact, there are a number of compelling reasons to consider adding some skylights to your facility. At the same time, there are some potentially problematic errors you'll want to avoid at the point of installation, as well. Here are some things of which you'll want to be mindful:
Poor Placement
Some property owners make the mistake of only looking at their building's interior when making a skylight placement decision. Locating a dark room or spot which would benefit from additional illumination is only half the battle. It's also important to make note of what's above the ceiling in that particular spot. You need to do your homework in order to ensure there aren't any pipes or complicated wiring directly overhead which could interfere with skylight installation. It's also important to make sure your roof layout allows for the prospect of direct sunlight access above the prospected skylight installation site. Otherwise, your skylight won't be nearly as effective as you'd like.
Installing in a Faulty Roof
A brand-new roof isn't a requirement when installing a skylight, but you do want to ensure that your roof is in good condition and is performing properly before you embark upon any skylight installation project. If your roof is older or has some known leaks, you'd be much better off to assess your roof for any needed repairs or replacement first. Putting in a skylight necessarily includes cutting a hole in your roof, and if your roof isn't in a good situation to be able to accommodate that, you're just asking for more potential leaks and accompanying water damage.
Attempting Skylight Installation as a DIY Project
If you're a DIYer who likes working on projects with your own hands, that's certainly something to be admired. However, be advised that skylight installation is one of the most intricate and potentially involved home or business improvement projects out there. Installing a skylight isn't something you simply want to feel your way through – if you guess wrong on any step, that could end up resulting in an undesirable outcome for you. If you don't have specific experience or training with skylights, your best bet would be to entrust the job to a licensed and insured professional.
Failing to Consider Some Good Tubular Options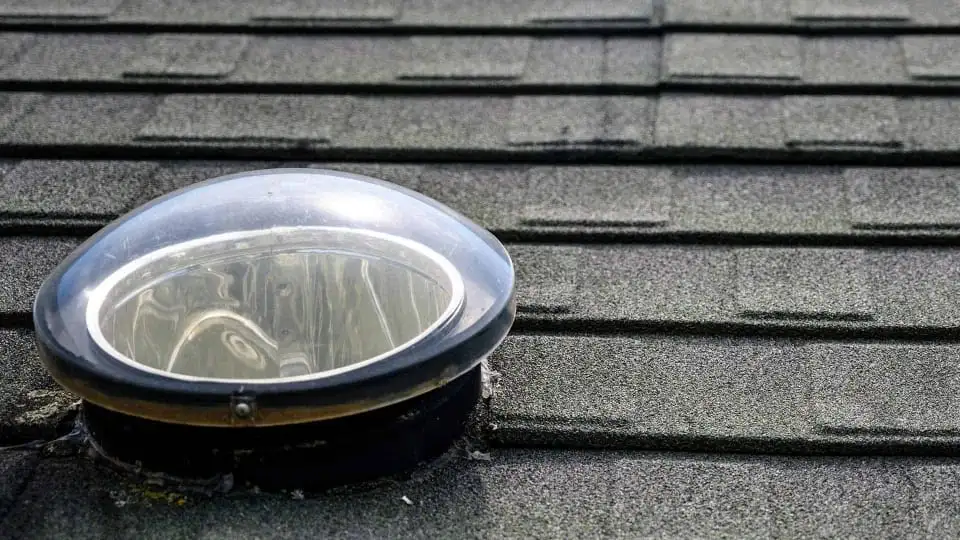 When many folks think of a skylight, they tend to envision something akin to a simple picture window installed in the roof/ceiling. For some roofs that kind of approach might work fine, but in other cases you'd be wise to consider a tubular skylight approach. A tubular skylight works much the way it sounds; it consists of a covered tube (or tubes) which run from the roof's exterior down into your building's interior. Depending upon your building's structural design, there can be many advantages to going with a tubular skylight solution. They tend to have fewer leakage issues, they can be less expensive to install, and they can also be designed to fit in smaller spaces than would accommodate a traditional skylight.
Choosing the Cheapest Option
No doubt you're looking for the most cost-effective skylight solution, but just remember that – especially when it comes to skylights – cheaper isn't always better. As with many things, cheaper materials simply don't deliver the same quality of results. And a more expensive skylight material like insulated, double-glazed glass could actually end up saving you more down the road in terms of overall performance and the potential of reduced utility bills.
Some Good Rules of Thumb to Follow
If you're looking to brighten up a space that's somewhat dark and dreary, a skylight really can be a great solution. It doesn't just add needed illumination, but can also provide an aesthetically impressive architectural feature in its own right. If you're ready to bring all the beauty of a sunlit sky into your interior design plans, here are some good tips you'll want to follow:
• Start with a Good Plan
Take the time to envision all aspects of the outcome, and don't just decide to knock a whole in the roof/ceiling and "hope it all works out."
• Here Comes the Sun
The sun isn't just a free light bulb in the sky that never moves. You need to be fully aware of the sun's daily motion in respect to your building, and plan accordingly. If it's direct sunlight you're after, you'll want to focus on a south-facing roof placement. If all you're wanting is a softer, more diffuse light source, then a north-facing skylight may be the best way to go.
• Go Bigger
More often than not, many people end up settling for a skylight that really isn't big enough to meet their needs. Some folks may assume that they can save some money by going smaller, but the reality is that most of the associated cost is in the installation itself. In other words, the total cost difference between having a tiny skylight installed versus a huge one is pretty insignificant. Because that's true, you're better off choosing a skylight size that's truly big enough to do you some good.
• Consider Tubular
We mentioned this above, but sometimes a tubular skylight design really is the best way to go, especially if you're dealing with a somewhat tight space. You have to work with the space that's available to you, and if that space isn't particularly large then a tubular skylight can be a great solution.
• Think in Terms of Aesthetics
At the end of the day, you don't just want your skylight to be able to let in some light; you also want it to look good, both inside and outside. Home design experts caution against placing a skylight on a street-facing roof surface, as they can give the impression of being out-of-place. It's also a good idea to align your skylight with a window, door, or some other existing feature, so it doesn't look out-of-place inside your interior space, either.
• Hire a Capable Roofing & Skylight Installation Professional
We mentioned this above too, but skylight installation really isn't an ideal DIY project. Any time you're cutting holes in your roof and ceiling, you're opening yourself up to a world of potential problems if things aren't handled correctly. Save your time and effort for other DIY projects, and entrust your skylight installation to a trained, licensed, and insured local professional.
Ready to Let Some Sunshine In? Skywalker Roofing Is the Name to Trust in NC and VA!
Skywalker Roofing has been a leader in residential and commercial skylight installation for decades! We've installed many beautiful, functional skylights and skylight windows for clients all across our service footprint, including the NC Piedmont Triad, Piedmont Triangle, Charlotte Metro/Lake Norman area, and a large region of southern and southwestern VA, including Roanoke, Martinsville, Danville, Hillsville, and Galax. Ready to get your perfect skylight solution? We're here to take care of your needs! Connect with our team today, and experience the Skywalker difference for yourself!