Man learned the significance of roofing centuries ago. We began constructing our quarters ever since our ancestors the early man ventured out of caves. From there, we never stopped in discovering new roofing ideas and materials. The art of roofing took a significant change with the introduction of metal as a roofing material.
You know that roofing is the first line of defense between your home and mother nature and metal has well served this purpose. Ancient roofs were a simple protector from harsh sun and driving precipitation. Now, roofing has evolved as an essential design element. In fact, residential metal roofs are available in a vast variety of designs. It is the primary reason of popularity of metal roofing industry in America.
Metal Roofing- New trends and technologies in America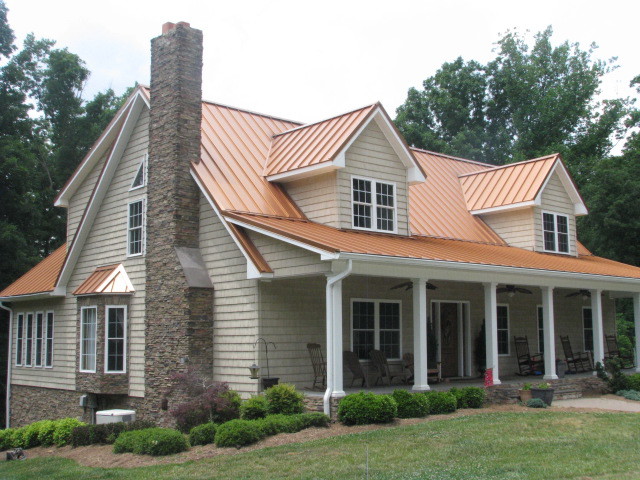 Metal roofing technology is improving with every passing year. These days, the material manufacturing process is supervised by a computer through a small control unit. Zinc, aluminum, copper, steel and stainless steel are used for the metal roof. Galvanized steel and aluminum are the most popular cost-effective metals among them all.
Every new year opens new opportunities to make the roofing more secure, cheaper, and to last longer. 2018 is a year that saw lots of changes in outside elements and motifs. The preference for nature is evident in the metal roofing industry too. Read on to know-how:
Lighter colors
Traditional metal roofs are available in dark gray, black, or even dark brown. But most homeowners preferred brighter colors in 2018. These colors can dramatically change the outer look of your home. Since lighter colors reflect heat, they can also reduce your utility bills.
Natural hues
Owners are also going for color shades such as red, green, and blue. Most likely you will see these shades trending this year and also in 2019. They give a softer, more subtle appeal to your building aesthetic.
Warm tones
Warm tones are another popular trend in metal roofing this year. It goes beyond the current set of colors with colors like taupe, sand, and bronze. They are useful in giving your home exterior a pleasing aesthetic. You can use shades of green like olives and moss, warm reds like brick or rust.
Demand and Sales of Metal Roofing industry
Metal Roof Sales are growing in commercial construction and residential remodeling both. Recent severe weather events have caused roof damage nationwide. It was a key factor for an increase in demand for metal roofing since 2016. Experienced building architects and property owners have accepted metal roofing as one of the most robust solution in the roofing industry that has now reached revenues of over $30 billion in 2017.
Not only this metal roofing will also be in demand for high use of prefabricated metal buildings and components in commercial construction projects. A study says the metal roofing industry is likely to experience rapid gains going forward.
Market Size and Share of metal roofing industry in America
With the recent boom in the construction industry, the metal roofing industry has captured the market. Metal roofing market size is rapidly expanding. It is expected to reach $100+ billion by 2022. There has been an enormous increase in demand for sustainable roofing material. That is why metal roofing industry has risen in market share.
An industry market study tells us that metal roofing will comprise 20% of the residential roofing market by 2020. It also reveals that in some areas of the country, metal has an even larger market share.  In the East South-Central region including Alabama, Kentucky, Mississippi, Tennessee 30% of homeowners now choose metal for re-roofing.
Why are metal roofing materials wildly manufactured in steel industries?
Steel industries produce these metal roofing materials owing to their excessive demand. Metal roofs are a preferred choice for commercial buildings. Metal roofs are highly durable and long-lasting. They can last up to 50 years once installed. The roof of commercial buildings can be huge. It requires bulk roof installation materials. It is difficult to replace an industrial roof frequently. Owing to its long lasting properties and strength, metal roofing is an ideal choice for them. Hence, it leads to the growth in the manufacturing ratio of metal roofing materials.
Why is metal roofing the best choice for a commercial purpose?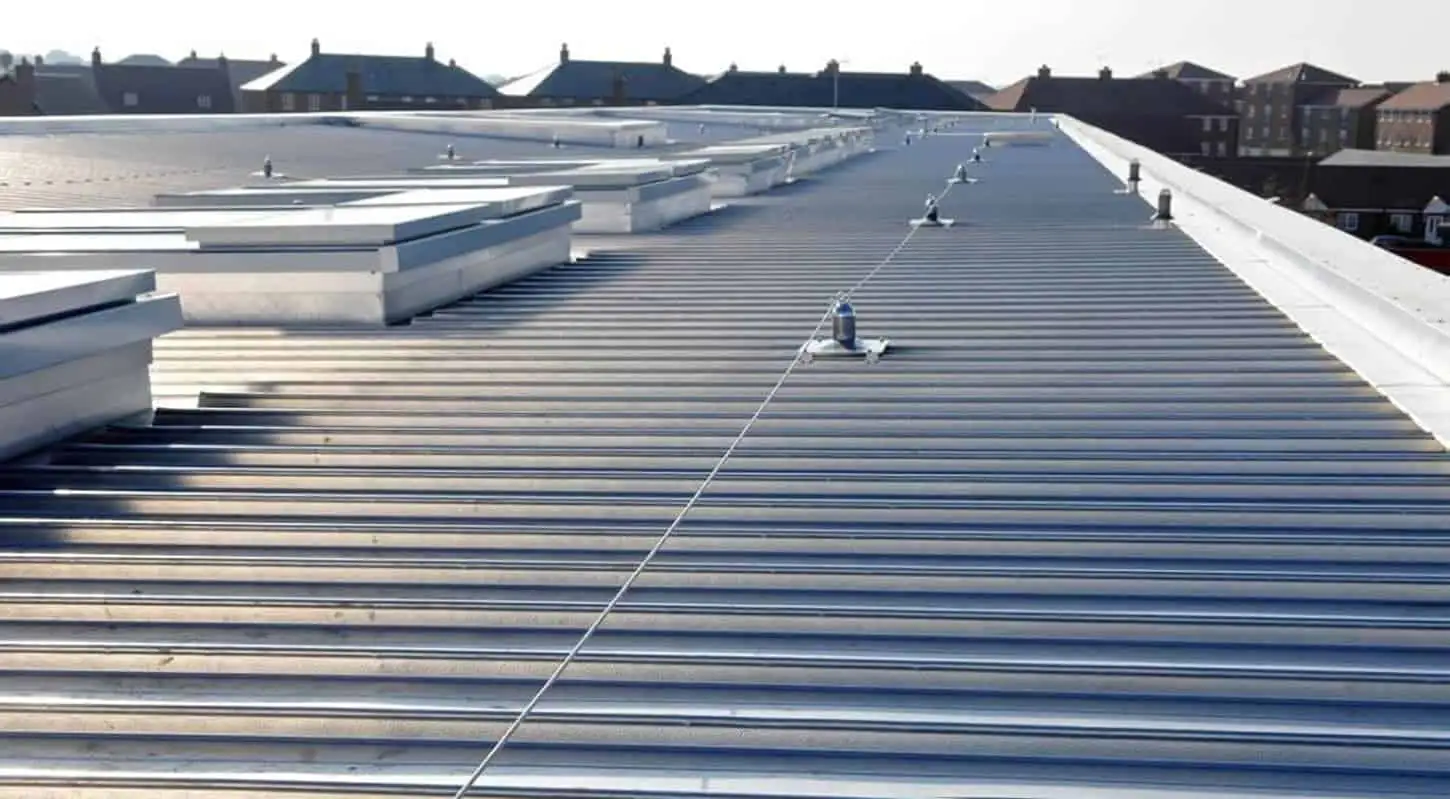 Roofing is essential to protect your assets. But finding the best-fit roofing material for your business has utmost importance. Let's go through the reasons why the metal building is the best fit for your commercial building:
One of the biggest reasons for choosing metal for your roofing is its cost-effectiveness. It is true that the initial costs for installing a metal roof is high. However, it is more expensive to replace your roof every 10-15 years. You should choose metal roofs as they last for 30 years or more and metal roofing fits the bill easily.
Metal roofing weighs less than asphalt shingle roofing or concrete tiles. It doesn't stress the structure of your building like other roofing materials.
Metal roofing materials are in high demand for their strength and durability. They perform better than any other roofing material during a hail storm. They are fire-resistant and low maintenance.
To wrap it all up
Metal roofing in 2018 is available in virtually any color including both bright and vivid or earth tones. Color choice and aesthetics are becoming a big selling point for metal roofs in the industry. Its sustainability and eco-friendliness are like a cherry on a cake.
Metal roofing has big benefits for your pocket and your building. However, metal roofing installation is a tricky job. A slightest roof installation mistake can lead to a costly expense repairing it. You can't trust an average roofing contractor for this skillful task. You should choose a skilled roofing company like ours. We are known for our excellent craftsmanship in the roof installation and repairing services. Our team of certified roof installation contractors install and repair your metal roof with high precision. Skywalker Roofing aims for complete customer satisfaction and fulfilment.
If you are dealing with a roof damage, feel free to contact Skywalker Roofing at +1 (336) 627-5596